Whisperings
March 31, 2010
Sometimes I hear his
heartbeat and it sounds
like a hummingbird through
water, slow and continuous.
And sometimes when he
whispers my name it
sounds like how a star
would be like.
I wonder if he hears my soul, as
it shakes and shivers
and pushes against the
very air I breathe. There
are times I cry and
the wetness falls and falls, and
I cry more because the
tears will never come back.
I do not like being left alone,
so he holds me and we
jump and I feel more
alive than anything in
the entire world.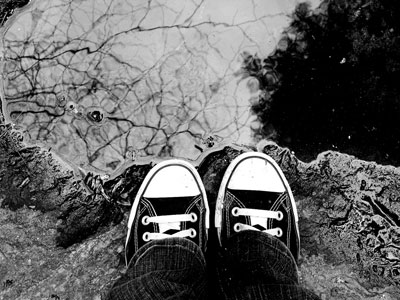 © Michelle B., Blairsville, GA