I Am Light Again
March 31, 2010
Pressure stands over me.
Pushing hard
against my will.
Making small talk to me
with that sly,
smooth tongue.
But I don't want to do it.
Still conversing
nicer,
deceiving
As he starts to harangue me,
his brother
Guilt
creeps quickly and silently behind me.
His rough hands fasten themselves over my eyes
blinding me.
Overpowering.
I bite my tongue,
A coppery taste of blood stings my mouth.
I want to cry



and gag.
Guilt whispers in my ear.
Trying his hand
at persuasion.
Unfair words
corner me into a prison
built in my mind.
Words flow to my ear;
running over and over again;
an endless maze I lose myself in.
When I can no longer be myself
I give in.
Guilt hurts me,
blindfolds me
from Truth.
But Truth finds me.
By myself.
Crying.



Broken and despairing.
She moves silently
towards me,
comforting me,
stroking streaming tears away from my eyes,
waiting with me
until Courage approaches us.
His fair hair and strong figure glowing.
He emanates gentleness,
like a solar eclipse.
He crushes
the prison Guilt and Pressure built together,
and empowers me.
I feel light again.
He grasps my hand.
His unbreakable steel and valor
keeps me together
as Forgiveness slowly
makes her way toward me.
Gentle and subdued.
Almost fairy-like,
she takes her time.
Unhurried;
gazing upon new daisies growing among the ruins.
She pulls me into a soft embrace
And stays by my side
until Love
shows his innocent smile to me once again.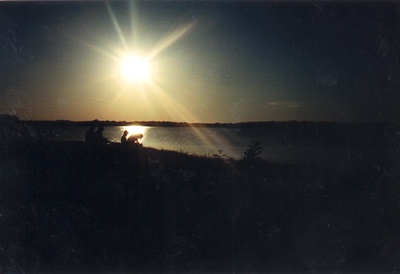 © Angela F., Bonham, TX