THE boy
March 29, 2010
I tell everyone that we're through.
But I don't know what to do.
I fake a smile to hide my frown.
Inside I break down.
Why did you get under my flesh?
With every glance you steal all my breath.
Is it worth the heartache?
Is it worth the heartbreak?
Earthier way I loose.
With you.
I put up a fight to let you back in.
How in world did this ever happen?
I told myself I'd never love you again
You said that you would be my best friend.
Why am I playing pretend?
We're falling together,
I'm falling apart,
I was waiting to fall in these arms,
I don't ever want to leave,
But I can't believe,
In you.
I cleared you out of my head,
Then I laid in my bed,
I thought about you,
I had all these regrets…
And yet-
You found a way into my heart,
Nothing could ever tear us apart,
I'm happy to let go,
Take a breath in and fall deep,
Asleep.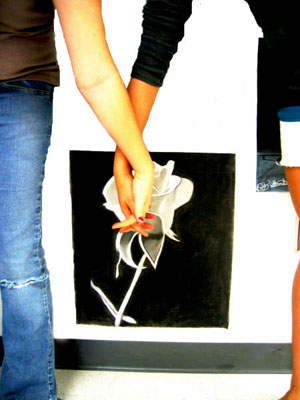 © Josie G., Wilmot, SD