Stop!
March 29, 2010
Stop.
That's what I must do.
I must Stop.
My life rushes by and I hear it…Woosh!
Seconds to minutes.
Minutes to hours.
Hours to days.
Days to years.
Woosh! Woosh! Woosh!
The sound invades my ears and it wakes something deep within. My soul.
It wakes not slowly or with ease.
It jolts as it wakes, wondering how long it has been a silent soul. A complacent soul willing to accept less than what's acceptable.
Then it screams, "Stop!"
I hear this and then I know.
It's as if my eyes have opened after a deep sleep.
I see myself as I am, what a disgraceful sight.
For a moment I wish I had never seen or known what I now see and know.
Why would my soul wake now, at the peak of my ignorance...my undeniable ignorance that has put my soul in this slumber.
But it is too late now…
My eyes now open I peer with caution at my life as it was.
I saw the truth and my eyes and soul burned with disgrace,
The fire in my eyes reflected the sight of my life…and there I was.
Again my soul screamed, "Stop!"
"Stop this life you're leading.
Stop lying.
Stop lying about who you are and what you believe and what you love.
Stop lying about who you want to be and what you know.
Stop lying to yourself about the reality placed before you.
Embrace this reality and run away with it, then you will be ok.
Stop judging.
Stop judging others who live amongst you.
What is wrong with them?
Stop seeing only what you choose to see.
Stop walking the stepping stones of life with a blind eye, you're only going to fall.
Stop being passive. You let things pass you by as if you are a wisp of air unsure of your place.
You are opaque.
Be a wall, stand tall and strong. An impenetrable force against the elements.
Bring the elements! Earth, wind, and fire!
You are resistant to adversity."
My soul cried out, "Stop now!"
The cry left through my ears, came down and tickled my toes, worked it's way back up. It entangled my extremities in a web of truthfulness that I refused to face.
The web of words pulled tight, squeezing me till it entered my body and became a part of me.
Woosh!
I exhaled and the words released me.
My eyes were open. Remaining was my life before me, clear and defined.
I had stopped.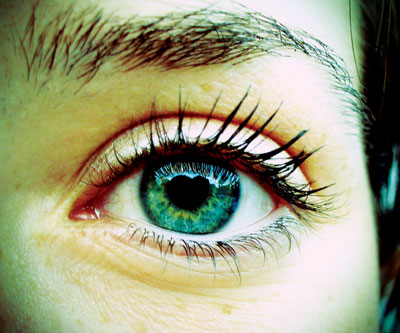 © Michelle K., Vancouver, WA