Two Wild Rivers
March 29, 2010
They are the two that show me the way. I am the one who must decide what path to take. Two wild rivers with two different paths. One does not belong, but the answer is still unclear. Two different rivers both put there by nature. From my window I can see them so I watch all night with curious eyes searching for the right choice.

The one I am supposed to follow is unknown and still will not show me the answer. They trickle with welcoming sights, smells, and beautiful fish swimming in the stream. The flow and they triwl, one of them is right for me, and one of them is wrong. One is the answer to my problem and one just wants to confuse me.

I only want one to show me which is the correct path for me, let a light shine a little bit brighter on the river to safety. Come, come, come, I wish one of them would whisper.

When I am to overwelmed and tired to make a decision, or when I am to irratated with the choice, the answer will become clear. When the time comes for me to venture down in my canoe, I will know the right choice, but only when I'm truly ready to go. Two who look similar despite their differences. Two who flow and swirl and could possibly go on forever. Two wild rivers one whose only goal is to lead me to safety and the other, I will never know.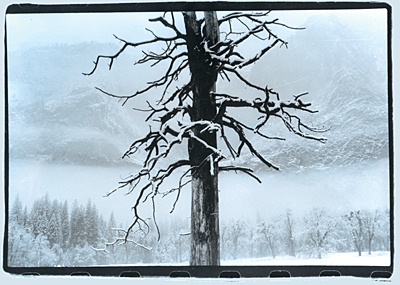 © Steve S., Marblehead, MA