Your Song
March 29, 2010
Your life is a book!
Better yet,
Make that a song!
It's very simple.
It's like a continuing song
That doesn't end.

You pick the words you want to use.
You come up with a melody that suits you.
You sing your lyrics, slow or fast.
Just pick a pace that lasts.

You go to a studio to record your track.
You edit or fix mistakes,
You make your song....well you!

You have it recorded, wow...this seems hard.
Don't worry, you're almost there.

You go over your song,
Over and over again.
You just want to make it the greatest song ever!

Now for the last step;
Sing it in front of an audience,
Like you've never sang before.
Show then your song!
Better yet,
Show them your life!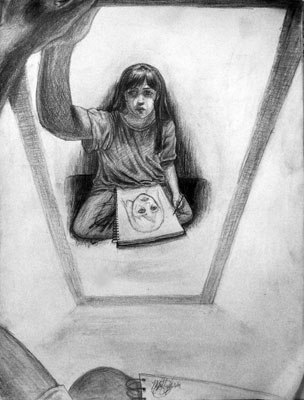 © Phyllis S., Far Hills, NJ