Just Some Boy
March 8, 2010
Just some boy,
A simply goregous boy,
Lost on his way to better things.
Am I just a stop on his journey?
Or am I a milestone in his lifetime?
His enticing eyes meet mine,
And I melt.
I so want to trust him.
He smiles,
I could just die right here
He takes my hand,
And I wish I could just
Run away,
Forget my past,
Live for the present.
I fear that I will
f*** up everything,
Just as I always do
Against all odds,
I grip his hand,
My confidence built high,
My heart skips a beat.
His voice rings in my head
AndWhy, I wonder
Why do I feel this way?
I promised myself that
I would never love.
Love does not exist.
This can't be it.
But why then,
Why can't I ever get him
Off my mind?
Is he just some boy,
Or is he something more?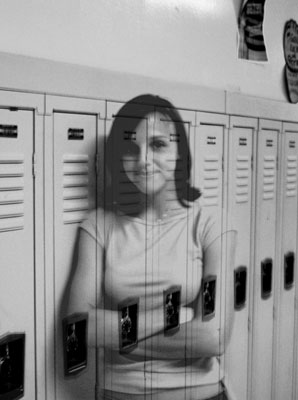 © Amy D., Troy, OH