Sleep
March 8, 2010
Sleep has a particular taste:
warm, like a stream of sunshine's
second- or third-hand, happy light –
the glow you find yourself in
when the bright patch on the kitchen floor
sits next to your bare toes.
Warm, like the content found by
holding a purring cat
whose tail has hidden their paws and nose.

But also sour.
Sour such as the tang of
sourdough bread, or the slight
twist of sweet and sour chicken;
sour enough to let its presence be known,
but not enough to ruin it.

Sleep feels like a thousand
sun-kisses on your eyes as you open
them to an already-
light room whose walls shed some
sun-glory onto your other surroundings
while your limbs beg to be put to
work, fully rejuvenated from their rest.

Sleep tastes yellow – but not the harsh yellow
of summer, the calm, sweet,
unflavored-popcorn yellow of spring;
the color found on a daffodil's petals, or between
the pages of an aged book.
Yellow like a water-color painter's slash
across the canvas, with a paintbrush
dipped in a concoction that is more water than color.
Yellow like buttercream icing, bamboo flooring, and the
wicker rocking-chairs from
the house down the street.

Sleep

has

a

particular taste.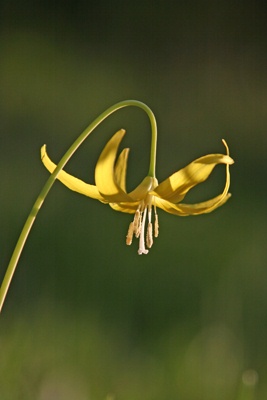 © Lucas N., Plains, MT