Arrival of Winter
March 8, 2010
Winter has come and I am NOT happy.
Why should I be?
So that animals searching for warmth can ruin my perfect branches that I compleatly perfected this summer?
Or so that they can eat my branches, the ones that already almost break under the weight of the snow?

Enough said. I do not like winter.
I never will.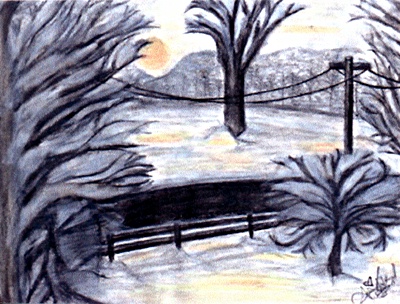 © Amanda W., Nanty Glo, PA