Time Drifts As We Do
March 8, 2010
The house pulsates
with voices bouncing into one another,
and lyrical sounds intertwine
with the fabric of the room.

Yellow rays shine
upon us as we embrace.
Her body so delicate and smooth.
Shimmering lights twirl around us,
as we sink
into another universe.

Then suddenly,
a nebulous black tint, engulfs
the room.

Time drifts . . .
with the touch
of her soft lips,
like fallen planets,
we slowly fade
into the darkness.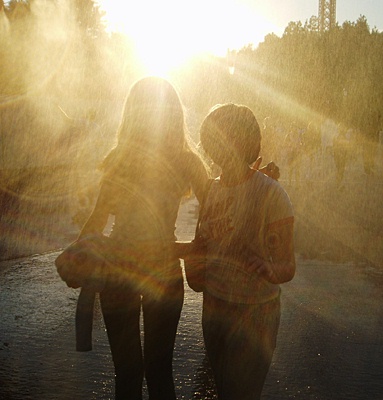 © Rebecca Y., Los Angeles, CA