Corroding Lullaby
March 8, 2010
a soft,
undying song
comes from the deranged spirit
of a mindless beloved.

he creates his rhythm
deep in her soul.
trapped in an alluring serenade,
now a diminishing sweetness of sound.

a frosted heart
is revealed by the fading of obsessive flutters.
Dementia absorbed into a thick shadow,
fills a woman's unstable psyche.

Crimpled lyrics.

A bitter abomination is continuously lit,
sparking off his lips
leaving a twisted taste on her rotting tongue,
a cruel verdict on her weakened mind
a mind weakened by the wickedness of nature.

screaming silence,
swelling reflections,
on a corroding being

like a lifeless doll,
lingering with a lullaby,
she was left leaning
in a dust-filled closet.


Now only lyrical inscriptions
continue to exist
on the precious heart
of her silhouette.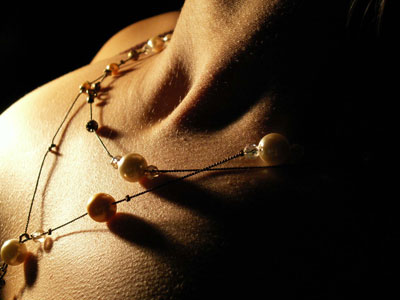 © Andreina D., Hamburg, PA