Salt and misery
February 27, 2010
Another hour goes by,
another tear falls pointlessly.
Falling to the floor in my own sorrow,
on my hands and knees sweating graciously.
With its salt and misery I can't forget those words.
The anger and the pain. I heard them, I felt them.
Their harshness stains my memory.
Another hour goes by;
Tears still fall down my face.
My heart still beats your name.
Why do I cry over you? I see the look in his eyes;
I see the anger in his face. Through gritted teeth.
I watch from harrow they hide from there lies.
They don't even know why?
Running from the pain you caused, another hour goes by.
But no one realized my distress that you have caused.
Am I really on my own? Alone in this mess you left me.
Torn down the middle, divided forever.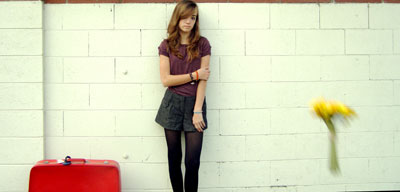 © Austin K., Studio City, CA