Growing Pains
MAG
March 23, 2010
The mountains have never held me as the plains have
But feeling them was different than observance
All the good of Good came out of me
I was who I was meant to be: selfless
Denying my wants
Discovering the independence I'd feared for so long
And it took me
I was who I was meant to be, yes
Happy not to be fed and only feed
serving friends
with my heart discovering freedom,

and then I was led home,
and as the mountains disintegrated into smog,
and smog gave way to prairies,
and Kansas called me home,
I changed.
Dusk stirred to ink and spilled into the streets
They followed me with luggage,
and memory confronted me at every darkened turn
We drove the routes of my tears
By the buildings of my troubles,
and heaviness reminded me of its hold of two years past
The driveway was lit with family,
and it was home to be with them
Yet my room was as I left it:
crushed and faded petals on the floor,
and my sleep was pressed with dreams
of the things that pinched my mind,
and the morning brought only tears on the breakfast platter
And I wondered,
why the souring of joy so quickly in me?
Then I knew that there is pain in the place that knows you best
Home is the place I love the most and can stand the shortest,
For it knows who I was, not who I am now
unlike the mountains where I was bested by who He is in me
Good didn't change,
Only my memory of me
So heaviness covered for frustration
and I wanted to forget
when my wings cramped with the love of being free.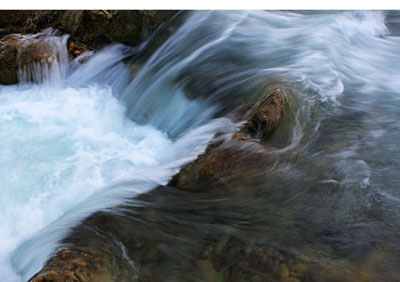 © Ellyn R., Elgin, TX