Vagabond
March 23, 2010
My life is dictated by
due dates, and
pressure points,
my aging body constrained within iron bars.
I am poked,
I am prodded,
I am tested.
I am an experiment, solely for the benefit of future generations.
At night I can hear the
bombs, and
cries,
of crumbling nations overseas.
I smell the
blood, the
dust,
that swarms in that unfamiliar atmosphere.
I sense the foreigner's fear of the
uncertainty, and
precariousness,
of what the future hides- of their survival.
The vagabond that resides deep within my soul lifts its heavy head,
and howls back meaningful words of
hope, of
aid, of
comfort,
only to be in vain- for now.
I pray my voice will be someday be heard across those crashing waves,
for then I will have the strength to break between the bars.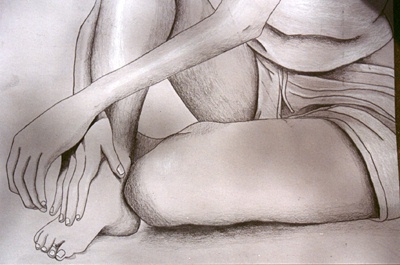 © Omar M., Phildelphia, PA