Women
March 16, 2010
When you were young, I used to
Pine and wonder at what could have been.
Fantasize what delights awaited along your skin.
Others watched you, saw you.
Agony.
They'd stop and cast
Flirtatious looks but
You'd just sit there at your window watching.
Women.

I held you in the crook of my arms
Nestled in the warm balcony,
Two hearts beating as one.
Pulses in sync,
Thoughts finishing each others,
I watched you as if you would disappear
I held you as if time would never stop
I kissed you as if I were dying of thirst and your lips were a rich wine.
Your figure a symphony of sensuality.
The curve between your breasts became
The shadow overcasting a valley of death where I was
Reborn
Remade
Renewed.
Your heartbeat a rhythm of life.

I hurt.
Hurt so very deeply.
My heart in your hands.
Clenched hands, squeezing and wrenching.
There is distance-miles oceans universes between us.
What happened to the
Sunlit days underneath the tree?
Smoky rich bite of the fireplace?
The depths of life within your eyes?
What happened?

The window closes.
Curtains sway shut, swinging like a pendulum.
Others continue to stop and stare.
Pointing. Calling.
Not me.
This time I'll just keep walking.
Women.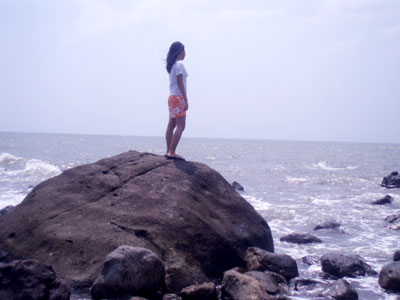 © Grace L., Bacolod City, Philippines