Weary Hearts
March 22, 2010
Your frail thin hands grasp
Tightly onto my hopeless words,
Your heart is tired,
Empty promises never cease to hurt any less
Tears are traveling
Down my wrinkled face
As I try to give you one glimmer of hope,
You know it's all a lie,
Just as much as I do.
Seeing your eyes -
Full of withering attraction,
Is killing me almost as fast as
You fell into the arms of another.
The rain is crashing onto the roof,
Darkening the day in which this
Volatile relationship will end.
Desire can no longer fuel
This irredeemable bond;
Commonality can no longer excuse
The lack of contentment
Echoing in both of our minds.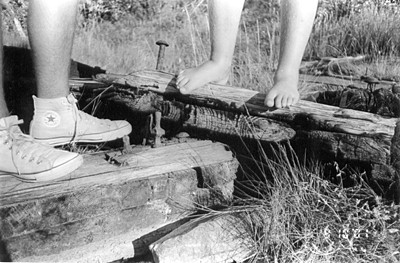 © Sarah R., Marblehead, MA