Summer Endeavors
March 22, 2010
As I lay on her pillow,
My feelings, suppressed.
I can see through the window,
As she's getting undressed.

I sit up with a smile,
For when she returns.
Though her absence worthwhile,
It fills her eyes with concern.

As I hold back my tears,
Fight my trembling lips.
My eyes glisten with fear,
And I'm cured with a kiss.

We're soaring the skies,
Laying together at rest.
I close my eyes to disguise,
What I feel in my chest.

The sun was our lifeguard,
As we swam through memories.
And her blush was a fire,
The flame burning our cheeks.

I want to go back,
To when she made me so proud.
The girl with everything,
But her head in the clouds.

She stole the name of a Goddess,
With her beauty revealed.
Her passion was honest,
And her touch, so unreal.

She's more than a thief,
As my heart will assure.
Still, all of my love,
Belongs only to her.

I know years from now,
I'll look back at a glance.
Things are harder in life,
When you don't stand a chance.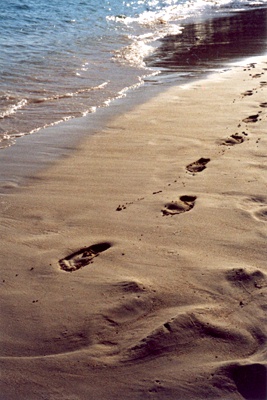 © Ashley B., Potomac, MD