Reasons
March 21, 2010
Why do you write?
To sedate the masses,
Be the man with the microphone, the power,
To take up arms, to tear down walls, to cause pain and joy?
Is it to get a free psychoanalysis?

Do you enjoy being analyzed and picked apart?
Having each word pulled apart from the page
And laid out like a dead body on the table of a morgue
To be told what caused it to exist?

Do your readers also try to feel like they know better than you?
Are your readers like mine?
They poke and prod the letters and words
Until finally the alphabet roars in self defense
Until they feel the need to speak for themselves
Until they finally no longer want to be a science exhibit
Do your readers try to tell the letter Q that it's really a R
That the word win actually means war
That missing means having a secret crush
That love means hate and hate means love

Soon do your phrases, letters, and words cease to utter a sound?
Do they submit to the picketing masses?
Confused by the constant debate
Will they forget their real meanings?
What they stood for, does it fly out the window with their pride and dignity?

Is that the reason why you write?
To get your words twisted around?
Or are you more like me,
Writing because you need to
Because your hand is constantly itching to get to a piece of paper
Because there is no other way to be sane

Words are more powerful on paper,
On paper I'm heard by everyone
And listened to as an equal
You may twist my words, dear readers,
And wring them out like dirty laundry
To try and show the world what you think I really mean
But I don't care what you do
Those feelings and words that I wrote are easier when written down
The feeling once bundled up can be released
And the pain and joy can be lessened and shared

So, those of you readers and writers who want to be
The examiners and examinees
Go ahead and set forth on your path of self destruction
Because to you eventually everything will blur and become one picture,
The meaning and beauty will be lost behind your reason and conformity
To me though,
I will read each word and feel like a million worries are seeping out of my skin
I may cry at what I write
Or worry about what effect it will have on people,
On the ones I care about the most
But when those words are on paper they are so much more beautiful
And placed in a better perspective

That's why I write, so
How about you?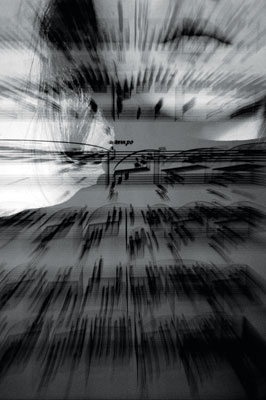 © Sarah M., Blairsville, PA