I Wish
March 21, 2010
She stepped out of the house
Took a deep breath, glad to be free.
The early morning sky shimmered darkly,
occasionally punctuated with the bright stars.
She shivered as her bare feet touched the cold dewy grass.
Away from the danger of being heard, she put on her shoes.
Ducking beneath the oaks that had been there so much longer than her,
seen so much more,
She retrieved the bag she'd hidden there earlier.
It contained everything:
Clothes.
Money.
And one lone photo of her family, taken before it all went wrong.
She walked to the end of the driveway and took a deep breath.
She could feel it, that once she crossed it she wouldn't be coming back.
It would be so much easier to turn around and go back into that house.
But she knew she couldn't do that.
So she took that step.
And then another.
And another.
And yet another.
And with every step she took she was farther away from the horror that she called home,
And closer to who she wanted to be
Where she wanted to be.
What a life should be.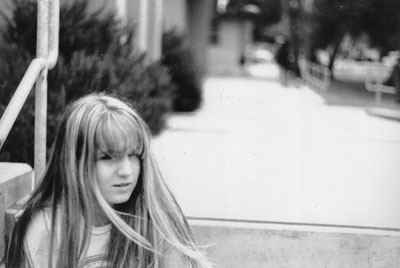 © Alyssa R., Pacific Grove, CA