Me, Who I'll Always Be
March 21, 2010
Why does he love her when I'm right here, to him I seem just a friendly old girl

Who knows nothing but how to look pretty and throw the best Super Bowl party

I pretend to smile and wave at him like I'm his usual friend

but he just ignores the fact and go on his way.

Soon I expect him to be on one knee in front of her

like something out of The Time's Traveler Wife or The Notebook.

This is my fantasy nothing but that, still why doesnt he see me

for who I am, the one who loves him the one who doesnt uses him for his strength,

his popularity, his looks, and everything in between.

I'm the real deal and if she can make me look invisible,

so can she and also her I dont look like Casper the Ghost I look like me.

Thats who I am and will always be.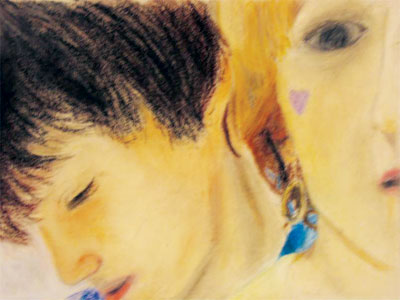 © Natalie D., Ames, IA