I find it kind of sad.
March 25, 2010
I find it kinda sad
That the dreams where I am dying
Are the best I ever had.
You look at me then look away,
You walk past now, and never stay
You ignore me and let me believe
Just go away and let me grieve.
Dreaming is unbearable, cuz they can't come true.
Cuz in all of my dreams, of course I have you.
You Lie and cheat,
Leading to deceit,
And I can never trust you again.
Oh no, this is not the end.
I will get my revenge.
But for now,
I will sit and I will cry.
Trying to figure out why,
I love you still,
I'll just take this pill,
And fall a sleep
Letting the grim reaper reap.
And fade away, and not be.
And never have to see.
You.
Cuz I love you too.
I'm gone; I have left to the shadows.
No more friends, no more foes.
Just dark ahead.
Being cold, sad and dead.
There is no heaven, not for me,
For my face you will never see,
Not again,
Not till the end.
Good-bye, farewell,
In the shadows I will dwell.
Alone. Alone. Alone.
I hope this chills you to the bone.
For this was my dream.
And it may have been so to seem.
But only a dream, sweet, sweet dream of pity.
I wish for darkness, in this big bright city.
But wishes and dreams, never come true.
Cuz all of them, dwell on you.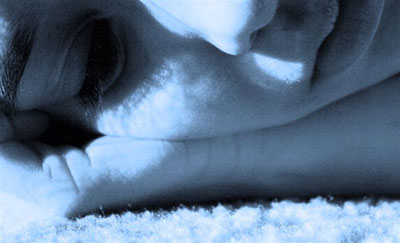 © Paula B., Katy, TX