Broken Soul
March 24, 2010
I'm screaming at the top of my lungs trying to release the pain.
He hurt me, he killed me, and others brought me back.
I was desperate, hoping for help. I just caused myself more problems.
He stole my soul, and now I'm taking it back.
As I let my sould come back within, there are pieces missing and broken.
I fight for my life, my will, my spirit, and soul.
I am an injured warrior in battle, fighting for my family's life and my own.
I have awaited for the one who cares and will help me.
Now that I have found him, my burning revenge will soon strike.
He will be dead before he knows it, thanks to my brother.
But he found a way back in my mind, and is trying to capture my soul again.
There is another a soul he is after, of which I need to save.
I hate him... and myself for being so weak.
I am crying inside... and out now.
He has scarred me forever, even when I fully recover.
I am suffocating without the air to breathe.
And I hang onto life barely as my brother tries to help.
Maybe I should just let myself go, relieve the pain.
But I know that's just what he wants.
I will never give in to him, not again.
I will fight until the last breath of my death.
Even with my broken soul that he destroyed.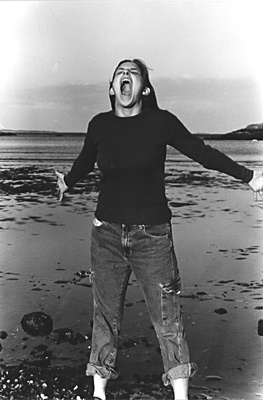 © Jessica M., Marblehead, MA