The Unknown
March 24, 2010
You stand at the edge.
Your eyes peer over and see the vast waters that await you below.
You feel the weathered rock, crumbled beneath your feet.
The wind whistles in your ears, blowing your hair in a violent rage around you.
Closing your eyes, you take in a breath of the salty sea air.
Are you taking in the beauty of the moment?
Are you preparing yourself for what is to come?
You don't know.
But still, you inch forward.
The anxiety builds.
So does the exhilaration.
The adrenaline.
The fear of the unknown.
You fear it, but need it.
This was it.
This was real.
One last breath,
and you take the plunge.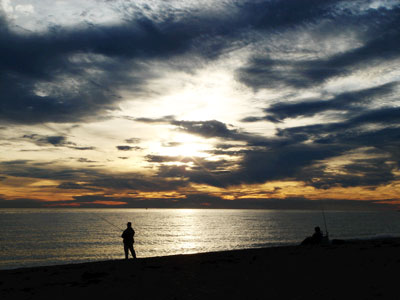 © Sarah C., Hillsdale, NJ