Like A Beach
March 23, 2010
You remind me of a beach.
You're like a sunset;
beautiful & breathtaking.
Your heart is like the sand;
warm & nice,
something I want to bottle up
and keep forever.
We're like the waves;
building up, falling,
and getting back up again.
Then, at times,
calm & peaceful.
Our love is like the palm trees,
growing & growing
more with time...
Hanging over the beach
like it hangs over us.
You're like the sun;
bright, happy,
but sometimes hiding behind the clouds,
afraid to let yourself show.
Then you let yourself shine bright
when you're with me,
but then it storms,
and rain comes falling
down on us...
Then you hide again,
and go off into the horizon
until it clears.
Our relationship
is like the sunset;
beautiful, colorful,
amazing.
I hope you won't disappear
into the horizon,
with the sunset.
It needs to stay at the beach,
safe
with you
forever.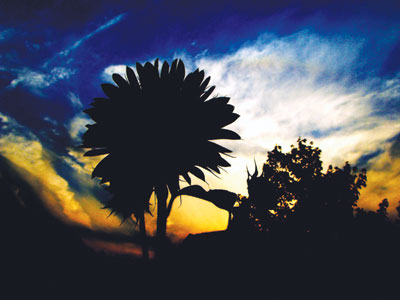 © Brian M., Fishers, IN