I Am From
April 1, 2010
I am from the haunted woods of the apple orchard that was. I am from the smell of decay in the spring when rebirth has come. I am from the black rose, the Douglas bush, and the thick stems of thistles. I am from the smell of Yorkshire baking in the oven. I am from the blue eyes of Scotland, the pale skin of England, and the red cheeks of Ireland.

I am from the new traditions of parmesan chicken with chocolate chip cookies on the side. I am from bacon with pancakes in the morning. I am from the smell of wine all throughout the night. I am from heartbreak and divorce and the confusion of the fight. I am from "has anyone told you today?" and the truth behind "beer before liquor, never quicker."

I am from Lions Club Park and the small town surrounding it. I am from Piggly Wiggly fest with its infinite expanse of rides. I am from the small school with the small class and even smaller minds. I am from the house on the corner with the green grass surrounding its insignificance. I am from the room with yellow paint, with the posters on the wall, with the teddy bear sitting awkwardly out of place. I am from the bed in the corner where the dreams turn my thoughts into reality.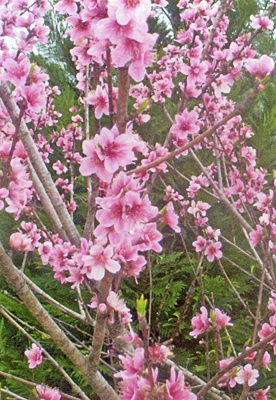 © Matilda S., Perkinston, MS