My Tree
March 16, 2010
My tree
Is a source of life.
He gives,
He produces
Life.
My tree,
A home to all creatures,
Including me,
A nymph.
He's my tree. I care for him.
If he thirsts,
I pour him water.
If he hungers,
I give him my soul,
My love,
And of course
I shine him sun.
My tree is my source of energy.
He is
My power,
My soul,
My life.
Without him
I grow weary,
I vanish.
Without him,
I have no power.
Thus,
Flowers don't bloom, but whither.
Spring never arrives,
It will always be winter.
Without him,
I am,
Dust,
Destined to be vapor in the sky.
Without him,
I cry.
Without him,
I suffer.
Without him,
I die.
If he were to die
I'd have to
Find some other means to live.
But I know
Within my nymph heart,
That he won't die If i take good care of him.
I just hope
I'm doing a good job.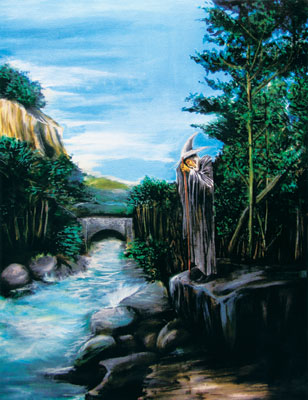 © Mick G., Bellevue, NE