There's no Love in the World
March 15, 2010
there's no love in the world
never was, i don't think.
love in the world, i mean.
because if there was, i don't think we'd be
in war right now.

it was just an act,
a rouse,
saying that there's love.
it was said so that
people could think naively,
taking to society--
hanging on some scholar's every word:

'and the world has love!' he proclaimes,
and people believe him.
little did they know,
that in saying this,
that scholar was given permission,
to dig in the back pocket of government officials,
and take out their wallets.

sad, isn't it?
but that's what happens,
when you live in a world of lies.

there's no love in the world
never was, never will be,
because we're just zombified souls,
empty shells,
with our brains in glass jars on the president's bookshelf,
while he plays toy soldiers
like he's five again,
with our hands on his guns.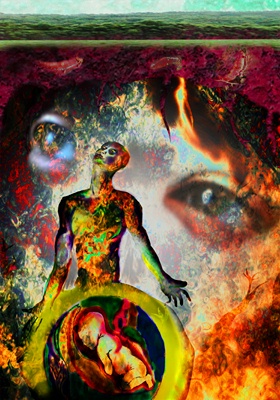 © Tom M., Philadelphia, PA