To the Boy in the Plaid Shirt
March 15, 2010
I know you don't know me
And I know you've never talked to me
But I felt as if I should say a few words
On your behalf
Because I probably never will talk to you
Because I'm a coward
Who would blush
And run away
Before I ever really said anything.
But here
With my pen
And my paper
I can tell you truthfully
That you are the most beautiful person I have ever seen.
I see you ever day
In your impressive array of
Plaid shirts
And you smile
To some people I have never met
And I smile
Because seeing you makes me happy
And somewhere
Deep inside my head
When I'm lying in bed
Before going to sleep
I wonder what life would be life if I knew you
If I knew if your lips were soft
Or chapped from the February chill
Like mine
If I knew what music you liked
Or if you were afraid of the dark
And cling to an old stuffed animal
Like me.
I know you don't
But it's nice to pretend
I suppose.
Who knows:
Maybe you think about the
Short girl with the
Shiny shoes
And the shy smile
That's all for you.
But you wouldn't know that
Would you?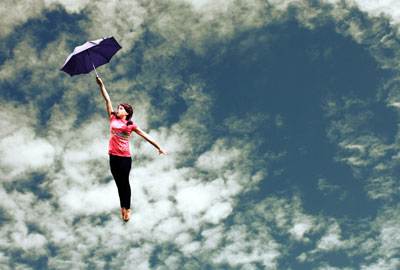 © Sandy H., Woodbridge, CT