A Mask
March 15, 2010
A mask.
I wear one.
I wear many,
Anything that
Will sheild me
From this harsh world.
SOmething bother me
I wear the
'No, It's ok' mask.
Something makes me mad,
I wear the
smiling mask
that helps me forget
And keep trudging along.
Whatever happens
I need to pull on
That right mask and
Just
Keep
Going.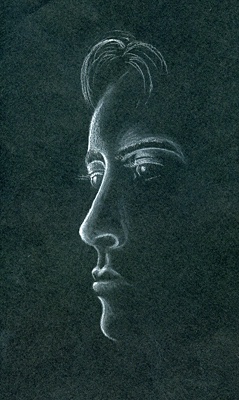 © Carlos S., Glendale, AZ