She lives in a fairytale bc her real life is tragic!
March 14, 2010
Reality sucks for her
her life is a mess
its full of so much stress
what can she do?
its too hard to face the truth
her life is a mess
What else is to be said?
Her family is whack
always on her back
she cant keep friends
its a gain & lose trend
always hetting her heart broke
everyone treating her feelings like a joke
she has to live in a fairytale
twisting all the horrible details
making them whatever she wants
taking away things she dont
blocking away all the hurt & pain
making her true love appear that never came
she has to live in a fairytale
dreams of picking seashells
to keep from going insane
she makes up this story to block away the pain

Why is it so hard for her??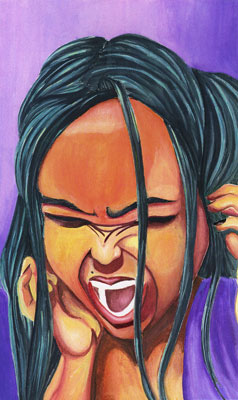 © Kriztille J., Briarwood, NY