The Stillness of a Mid-Winter Night
March 13, 2010
Silent and still all sleeps deeply,

The world is done with its work and it's time of rest has come,

Draw back deeply into yourself just as the bears draw deep into their dens,

To contemplate, to ponder to discover the inner peace

Brought to you by the stillness of a midwinter night.

The snow softly covers the earth ,
as though Mother Nature is tucking us all into bed,
It brings a sense of serenity,

The outward chatter has ceased

For beautiful moment you can hear yourself think, breathe, the drum of your heart,

You realize as you stand in the snowy woods

That you to have been granted a chance to renew yourself,

You realize that you are still a part of it all.

And thus comes peace.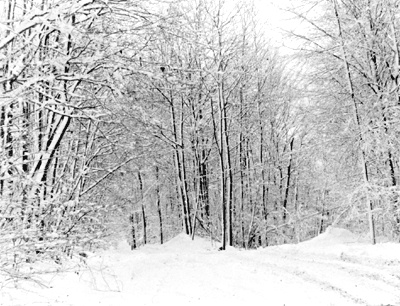 © Thomas S., Portville, NY