I Hate
March 19, 2010
I hate her.
For this I am ever apologetic.
It's not something I planned for.
Nothing I wanted.
Never the less, I hate her.
I hate the way she makes you smile.
When I cant.
I hate how she can be there.
When I am far away.
I hate asking the question what are you up to?
And the answer, talking to her.
I hate the way it doesn't matter.
I hate the way you don't notice that it hurts.
When you say her name with that look.
I hate the way I cry myself to sleep.
Because I know she's with you.
More than anything though.
I hate the way I love you.
Because I know that you love her.
I hate that I will never measure up.
Her bar is to high.
I hate knowing she is better.
Than I will ever be.
But I don't really hate her.
And I hate that.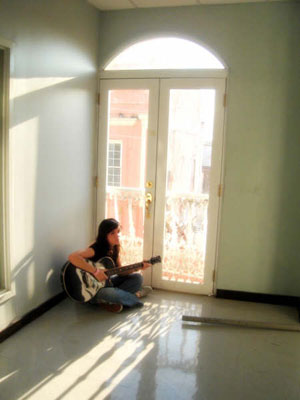 © Eveliz V., Bayamon, Puerto Rico