You Left
March 19, 2010
When,
exactly,
did the Forever
you promised me End?
When did you stop Loving me?
When did you stop Caring?

What did I Do?
What can I Change
to bring you Back?

What would I give
to be in your Arms again.
To touch you soft Skin.
To kiss your Lips.

Why did you Go?
Where did you Go?
Will you please,
My Love,
please come Back?

I Need you.
I'll Break with out you.
Like I'm doing Now.

You were the Sun
in my World.
You were the Air
that I needed to Live.

So maybe
I Shouldnt Live.
Not Without You.

And it will be all because

You Left.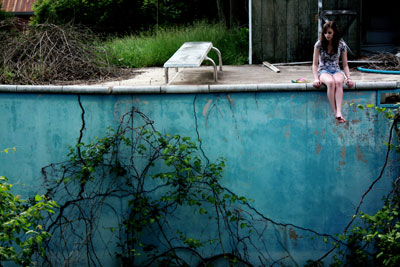 © Myra K.