Morning Dance
March 19, 2010
My sister purses her unchapped lips
as she peers in the mirror.
I glance from her reflection to her reality-
see the same smoothness on either image.
Both paint identical brush strokes
over their eyelashes,
unblinking.

Looking forward, to my reflection,
my dim eyes pass over a smudged face
a pizza face,
of blemishes, raw and challenging.

Brushing an oily lock behind my ear,
I watch my sister twist her own, blink- perfection.
I squint and attempt the moves,
the morning dance she mastered,
instinctive and tribal, while I, the eldest,
am incapable of duplication,
a genetic failure.

I pass a breath over my dry lips,
and spread on another layer of spackle.
Catch her eye in silent reflection.
One day she might teach me
to perform with nimble fingers,
arranging the canvass
for daily exhibition,
but for now, I watch reflections and realities intertwine,
on her side of the mirror.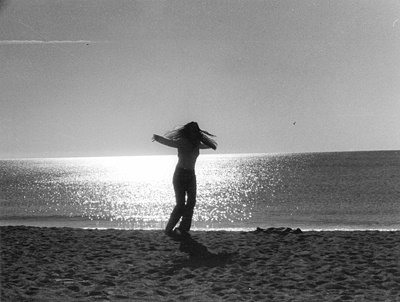 © Denise A., Marblehead, MA