Mother
March 18, 2010
I remember all the summers spent together in our home,
we'd sit and talk for hours while I looked out the window.
I would watch the neighbor girls and boys crisp in sun soaked joy,
As they ran through their yards, showing off the latest toys.

So vivid are your warnings on the dangers of the world.
You told me to be kind and sweet, and not to talk to girls.
You warned me of the terrors of the vacant suburban streets,
of Mr. Frank's fierce old rottweiler, eager to break free.

As for the countless neighborhood pedophiles lurking in unmarked vans,
I never did encounter one but I remember all our plans:
If ever I was offered candy or anyone grabbed at me,
you told me I should "run and fight and really cause a scene."

I guess that's why when I was five and my teacher gave me a treat,
I yelled and flailed my arms around as I ran out of my seat.

When I was eight you bought me the purple overalls,
and after that I ate my lunch alone in the bathroom stalls.

I still recall the time when I was twelve and you chased after my bus,
to remind me to zip up my coat and when you kissed me, how I blushed.

I can hear the children's voices chanting even now,
"Mama's boy" they used to call me when I passed them in the hall.
The reckless other children shot spitballs at my head;
I always just ignored them and kept walking, like you said.

The mocking and the torment never did end;
but then, I've had you mother,
so at least I've had a friend.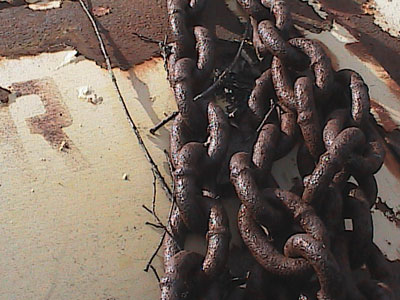 © Jack B., Central City, KY