The Mouse That Crushed The Elephant
March 18, 2010
As the elephant tramples the mouse,
the mouse stands up to speak.
"Did you see me?
Did you hear me?"
Says the tiny creature with a squeak.

The elephant smirks at the mouse,
he chuckles and he jokes:
"I did not see you 'cause your like a pea
and I am bigger than most."

"Well what measures that?"
Asks the little grey mouse
with his marble like, shiny eyes.
"I measure height with my heart,
while you measure yours with size.

Now I can see what you are thinking about,"
Lectures Beauty to the Beast
"But you have a ticker that's pint size,
and mine is massive- at least."

The elephant looks at the creature,
and the mouse sees his puzzled look.
He scampers away and yells from behind,
"Look at me carefully,
but first, please sir close your eyes."

So the great grey monster sits and he rests
in the heat of the desert like sun.
He closes his eyes and listens with heart
to the sounds of everyone.

Every twig that snaps.
Every creature that laughs.
Every thing that had a heart,
he listened to it beat
and admits his defeat,
that the little grey mouse had won.

He had no idea how big they all were-
that is the sounds the elephant heard.
He opens his eyes
And looks toward the skies
and he knows his lesson is learned.

That day the elephant had a huge change of heart.

He realized
that with no eyes
there would be no such thing as size.

So shut yours for a bit.
Just think about it;
Why can't a shack be larger than a house?

And why,

tell me why,

Couldn't an elephant be crushed by a mouse.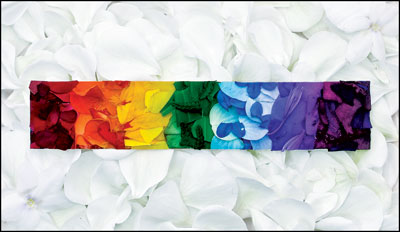 © Garrett M., Port Angeles, WA