The Bench
March 18, 2010
There I sat in the middle of the park,
Watching the sunrise appear from the dark.
Wondering what the new day would bring.
Listening and watching a nearby Lark sing.

Perhaps the old lady will come feed the birds,
Or maybe a father and son will share words.
Perhaps a young mother will sit with her baby,
Or young couple find love, its possible, maybe.

I love when the children come sit on my lap,
Or when the old man takes rest and a nap.
I hope the young girl will bring a new book,
My favorites the one with that mean Captain Hook !

As I sit here and ponder and wonder and wait,
I see dark clouds approaching, a sight I just hate!
Because it means rain and no one will come,
I'll be all alone, just me and the bum.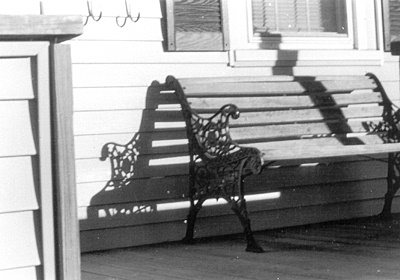 © Lauren O'D., Weymouth, MA