The Stride of a Wave, Onward and Far-Reaching
March 17, 2010
vibrant--and alive--
an inward pulse, an outward still.
Can you feel it?
--ebbing--
There is a lull in the air,
dipping low, lower...
then to rise, towering as a growing flame might within a small patch of thirsting ground.
Indefinite space is filled, the air that surrounds is stolen, and--
I wonder where it went.
Did I take it?
Surely, it must have been I, being the only personage to take space in this transient place?
Who else, to take as a person might,
taken to such great heights?

an undulating wave to crest--
soon.
I may only speculate the rest--
how, and when, and where--
a mixed boon.

I stand, in silence, set to wave away the moments with a brush of my hand, laid upon my sullied face.
I wipe away the misgivings of the day with a stroke of luck,
as another enters my view.
At long last, spirit renewed!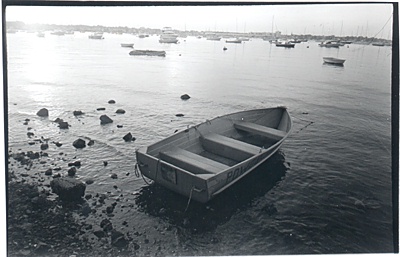 © Chris M., Marblehead, MA