Wow That Was Wonderful
March 17, 2010
As I Walked In The Science Room i Heard His Class Going Up The Steep Hollow Stairs .
Tap Tap , Boom Boom .
I Heard The Art Teacher Shout Out " Be Quiet Everyone ! " As i Looked Out The Door i Saw Him .
i Asked To Go Use The Bathroom .
As I Saw Him Walk Up The Stairs . His Eyes Looked Straight At Mine ,
As He Saw Me He Had This Beautiful Smile On His Face .
He Walked Up To Me and Gave me A Hug And A Kiss On The Cheek .
i Felt So Happy He Came Back From Washington D.C .
I Whispered To Him Softly " Meet Me In The Bathroom In A Few Minutes , "
He Just Grabbed Me And Whispered Back " Of Course , Just For You "
I Walked Past His Class In Order For Him To Know To Go To The Bathroom .
As i Saw Him Walk Near Me i Felt Myself Blush .
He Grabbed Me By The Waist And Hugged Me .
I Felt So Good Being In His Arms ,
i Felt So Warm And Comfortable .
i Didn't Want Him To Let Go . i Felt Safe . The Hallway Was Lonely , Quiet , Alone , Nice , And Romantic .
As He Leaned In Closer To My Face He Had A Smirk On His Face As He Said " Where ' s My Kiss ? "
We Got Closer And Closer Until The Tips Of Our Noses Touched He Kissed Me .
I Felt Like The World Had Stopped And Paused In Into That Special Moment ,
As i Backed Up i Just Thought " Wow That Was Wonderful "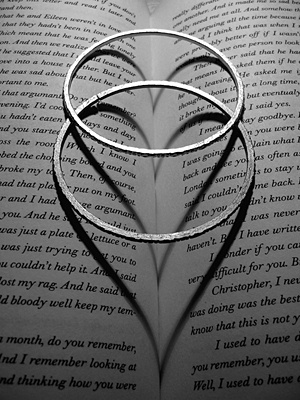 © Julia K., Old Tappan, NJ