Stormy Life
March 16, 2010
It is raining.
Rivers trickle down my face as I
Stare out across the city.
Each drip a silver arrow shearing through my body
Cutting away the vague feeling of wrongness that settles
throughout everywhere yet nowhere at the same time.
Everything is right.
I am cleansed.

Each drop reflects a world within a world
What could have been,
What should be,
What will be.
Universes are spawned and destroyed in instants already passed.
Swirling creation descending down from the heavens
A god of wind and water casting down life.

The tear flashes down like quicksilver on the window pane.
Adopting and abandoning others at a moments notice.
Struggling furiously to continue on,
Inching forth painstakingly with every bit of will in his being.
He hits the sill and,
Disappears.
Leaving only a small stain to show that,
He was ever really there.

Showers beat down like an African tribal dance,
Shaking to the rhythm of thunder and lightning.
Sometimes,
I dance between the gaps of raindrops.
Weaving in and out of a space too small to see,
But big enough to fit through.
Moving to a melody of sight and touch.
I am so alive.
I drink life.
I drink rain.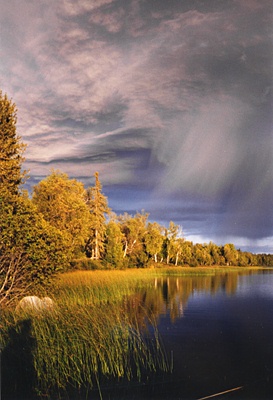 © Dustin B., Nikiski, AK