Society of Numbers
March 16, 2010
We live in an acronym society,
Where there isn't time for people anymore.
I can calculate my GPA but,
I have no idea what it means.
It's a number representing an idea.
"Hi. I'm a 4.7. How are you?"
"Well. I'm trending upwards."
We're stripped of emotion and meaning,
and placed in an eggbeater cake batter mixer of society.
Numbers jumbling together and words mashing up.
Where is the humanity?

What do you want to do in life?
"Depending on my SAT and ACT…"
What does that mean?
What is this SAT and how does it manipulate fate?
Since when did the number become greater than the idea?
A cold, mechanical society where ,
Human life gains mathematical value.
Faceless drones marching to the tune of silence.
It's 2010 and,
Our society is fulfilling a twenty six year old prophecy.

It's understandable though.
Words have the power to stop worlds.
Revive the living.
Kill after death.
It's a phantasmorgia of instinct and emotion,
Lions in mice.
Apocalyptic divinity unleashed from Pandora's box,
Is it evil that seeps out or is it disguised kindness?

Good and evil are meaningless terms.
There is an angel in every murderer,
And a rapist in every saint.
Dual natures, intertwined in the twisting DNA strands of mortality.
Words will never betray though.
They are purposeful and neutral.
Empty chaos and crowded vessels.
A word is worth infinite numbers,
And yet no number encompasses a word.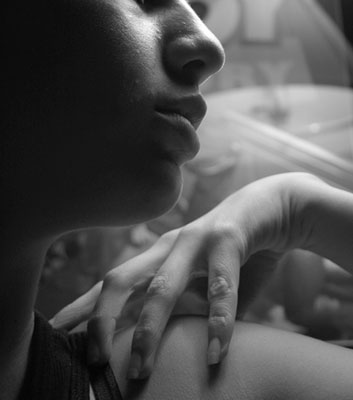 © Rebecca B., Santa Clara, CA