Hello, My Name Is
MAG
March 16, 2010
Hello.
My name is insecurity.
I'm the little tick in the back of your brain,
The sudden impulse when you look in your mirror,
get back a test grade.
That little nervous twitch you get when you hear whispers behind you?
or when you hear laughing,
see pointing.

My name is insecurity,
and I can drive you to insanity.
I can make your stomach sink as though
I've pushed you over the edge
of a cliff.
I can make you think the slightest flaws are major failures
The most minor mistakes end life as you know it.

I can make you feel the need –
the addiction –
to be different.
Feel the need to change
To run
To hide.
To be somebody you're not.

Hello, my name is insecurity.
I'm in your license photo, your mother's voice,
your plastic surgeon's knife, the blunt in your shaking hand.
you can find me in the numbers on the scale,
the "I'm sorry to inform you" letter,
and in the laughter of the pretty girl across the hall.

I'm sitting next to you on the ride to your first day of school,
sitting behind you as you give your government speech,
and staring right back at you in the eyes of the boy you have a crush on.

And until you stand up and can say with quivering
Hi, my name is CONFIDENCE,
I'm here.
And I'm here to stay.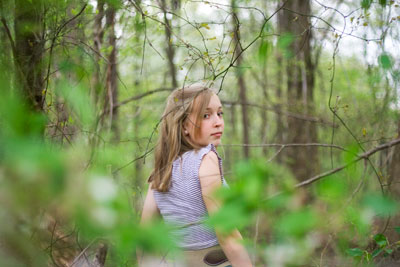 © Elise B., Gaithersburg, MD