The Sky's Tear-Stained Kiss
March 16, 2010
When it rained earlier,
the splattering sounded of my heartbeat,
slushy,
irregular,
and cold.
It brought tears to my eyes,
running blue like yours,
beautiful when they gleamed in the sun,
surrounded by your hallowed scars.
I remember a day,
not so long ago,
when you pulled me into the rain with you,
so that you could kiss me,
like you see in the movies.
And now,
my tears mix with the ocean outside,
faintly dropping;
My repressed love for You,
and the Sky's memory of the Sun.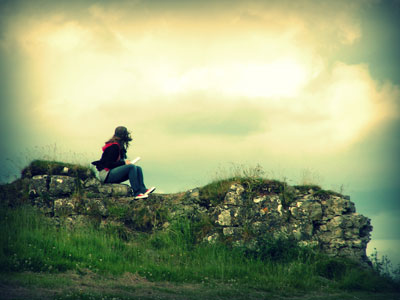 © Caroline C., Coronado, CA