Ghostly mark
March 9, 2010
As i walk through the shadowed glass, i face her back.
Steam rising, as drops drip lower and lower upon her skin.
I retrace my steps before my ghostly presence is known, as she envelopes her body in drapes.
She faces the mirror and slices her fingers where her face is seen.
She stares until her eyes sting.
I gaze with shame at the bruises upon both arms and fall to my knees.
If only she knew my guilt she may still love.
As i look up with hope, i see her face staring back.
Her eyes linger, her lips quiver.
She turns and glides away.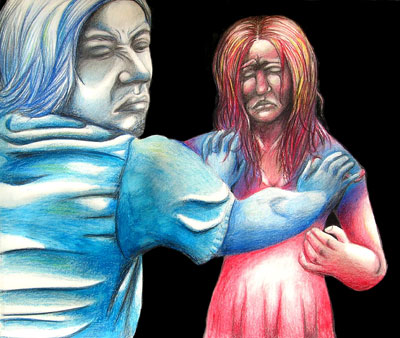 © Jessica P., Bethel Park, PA