Poisonous Lips
March 6, 2010
Medication for:
vocals,
sweet lines,
I love yous,
and words of wisdom.
Take one a day.
Side effects include:
fountains of lies,
floods of passed rumors,
kissable mistakes,
drool stains on your pillow,
and cold sores.
There's no warning,
or instruction packet.
Just given in hopes of good use.
With every good thing,
comes a bad one in return.
And the lips—
the body's most deadly cure.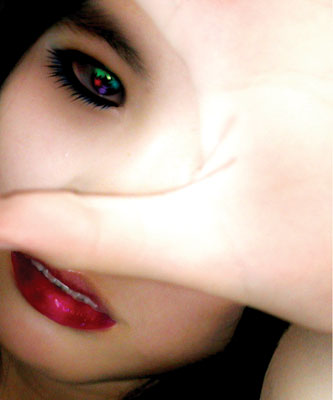 © Victoria W., Arcadia, CA