Rest Upon a Tear
March 6, 2010
Silent, dark epiphany;
a truth, nigh but by fear-
Hidden 'til this night,
as young eyes rest upon a tear.

Captured images,
paragons in their youth,
their lives, private but to one;
the knower of the truth.

Beholding this secret,
a small, glaring screen;
and bleeding eyes beg,
the truth be unseen.

A breath withhold,
for the pictures, and pain;
denial suits better;
for passion, love in vain.

All former words spoken;
be they truth or lies,
sincerity in question,
of a mortal in disguise.

This revelation,
perhaps be it better;
a step towards health,
a path towards forever.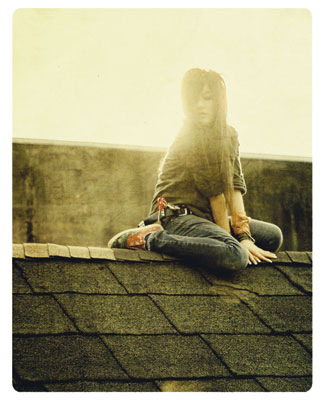 © Hailey J., Lake Oswego, OR