What Love is
March 6, 2010
Love comes with tears
and feelings of disbelief
because God, I can't believe it.
That something so pure
like holding hands like school children would
even existed.
The velvet touch of your last love
that bears you your children and remembers the day
of your birth and marks it
on the kitchen calendar
a day in April.
Love lets you fly whenever a kiss sprouts off
the tongue like magic.
It is a bumble bee sting,
while if you don't act fast it will spread.
You'll question religion
trying to find whether everything's a dream
Seem to ma all the very beautiful things
and find all of them in my love.
You see, there is nothing like a passionate breath after a tight embrace.
A folding of two bodies
until there is no difference of flesh and
they are both the same.
Rocking as waves in an ocean of bliss.
She will someday wake up
without him there.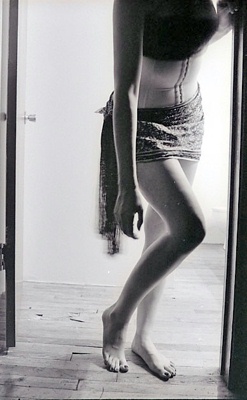 © Alexandra K., Chicago, IL