The Person I See
March 12, 2010
Lies, my silent cries I wonder why my pain has died but only it kills me.
Looking in the mirror seeing the person I want to be but in all reality the person I see is not me.
Look at me, What do you see? Do you see what I see? No, because you're on the outside of me.
Real is what it is that I feel.
Like a turning wheel my hurt is non-stop.
Some say I got it good but inside bad is what I got.
Lost without looking back to see the person who is really me.
Threw me away, not even a damn bit of concern of what I could be.
She didn't even take that chance.
That quick fix, rock, or dime was her plan.
I blame for giving up and not trying to make things better.
For making me not into sunshine but into the bad stormy weather.
This life was giving to me not by selection.
Waking up every morning wishing that who I want to be was in that refection.
The good life where we sat around the dinner table.
Where mommy and daddy are cuddled on the coach watching cable.
But that ain't nothing but a dream.
Something I thought was there but when I woke it wasn't seen.
But that ain't going to stop me.
I got a life ahead of me with big goals and dreams.
I was born alone and I'll die alone.
My life has just begun, it was never gone.
Trying to maintain and keep my head up to the sky.
Still asking God why this had to be me.
But I can do bad by myself no need for help because my success is my sanity.
Gave up to many times.
But I know where I'm going has sunlight.
Because the path I'm on for my future is bright.
I'm going to make it on my own and get there for me,
Until that bright light at the end of my road is what I see.
But until then I look in the mirror and see the person I want to be.
That person is not me, but sooner later I will be the person I see.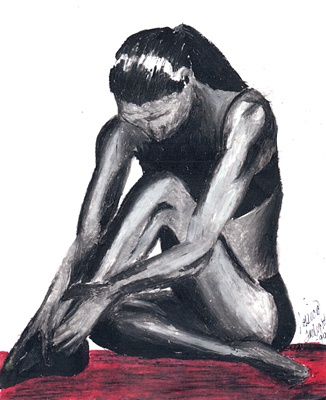 © Jessie Y., Ahwahnee, CA