The Rabbit Hole
March 12, 2010
Down the rabbit hole
Into a swirl of color.
Landing in a far away place
Where lilting music drifts with the wind.
A place so beautiful it breaks your heart
And makes you want to cry.
The meadow, a field of red tulips.
The lake, crystal clear and sparkling.
The sky is a deep, comforting blue,
The grass is a lush green.
A smile creeps across my face
As I realize what I have found.
A beautiful, sparkling paradise.
I try to remember how I arrived here,
But all I remember is your face
And your heart-melting voice.
A soft rain begins to gently come down
And suddenly I wake up
From my breath-taking dream.
A tear falls slently.
My aching heart realizes
Not even my dreams are safe
From my painfully piercing heartbreak...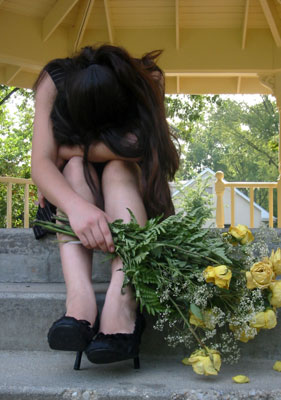 © Martha V., Morton Grove, IL