One of Many. Sunsets.
March 12, 2010
The sunset is different everyday
from out my window
tonight
it's clear medicine
dissolving into water
making everything look hazy
and smooth
The condensed clouds
stretch diagonally
every way
I see fish gills
ash navy
And a misty light
the sun I assume
doesn't make you squint now
taking pity on your eyes tonight
It's strange
I see black clouds
maybe the translucent sun
isn't reaching them?
The sky looks really low from here
if you stand up
crushing in on you
I wonder why you can't see
space.
It's only blue.
I'm too scared to be an astronaut
But I really want to see the black sometime.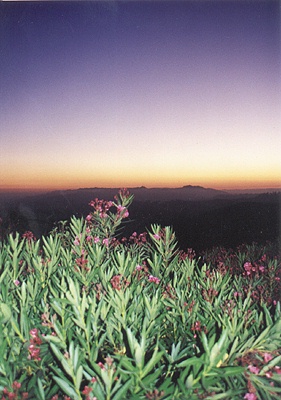 © Michelle L., Suffern, NY